All Inclusive Wedding Packages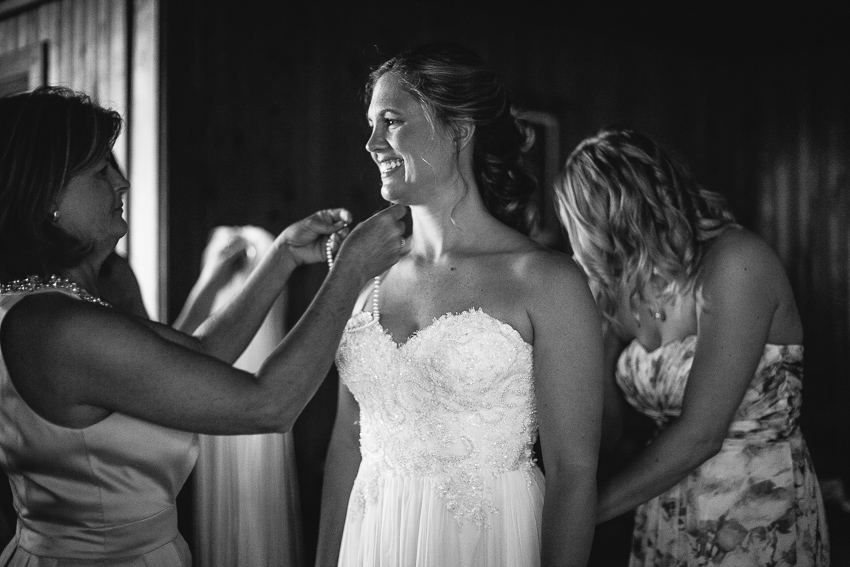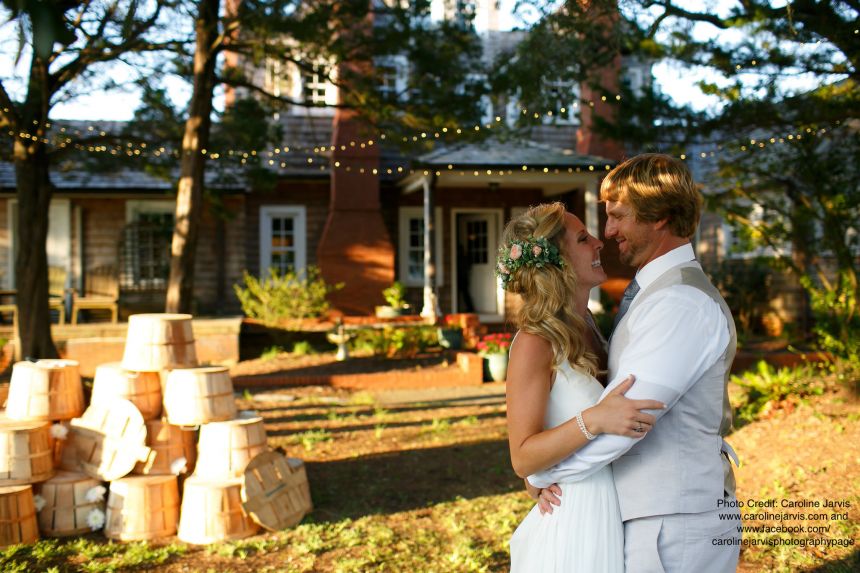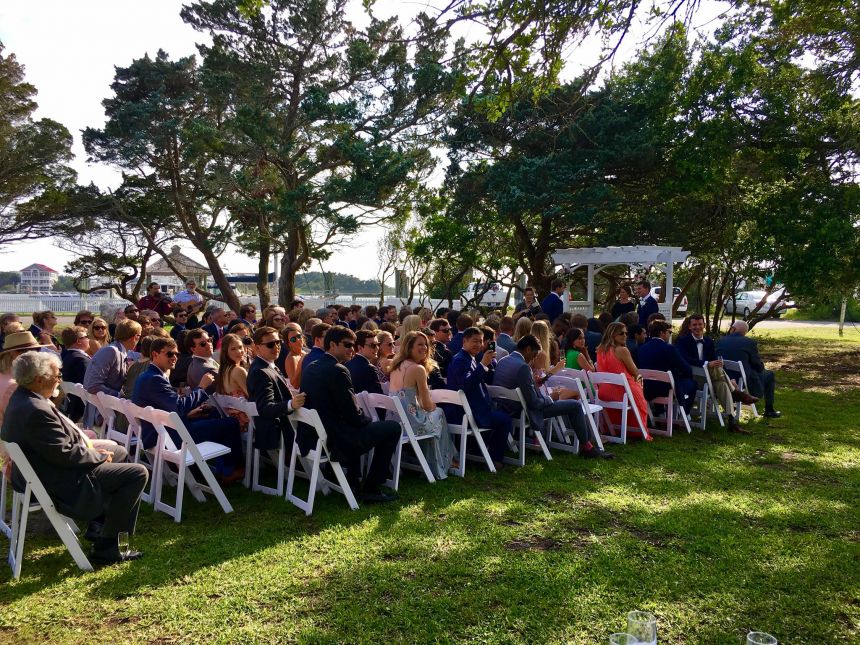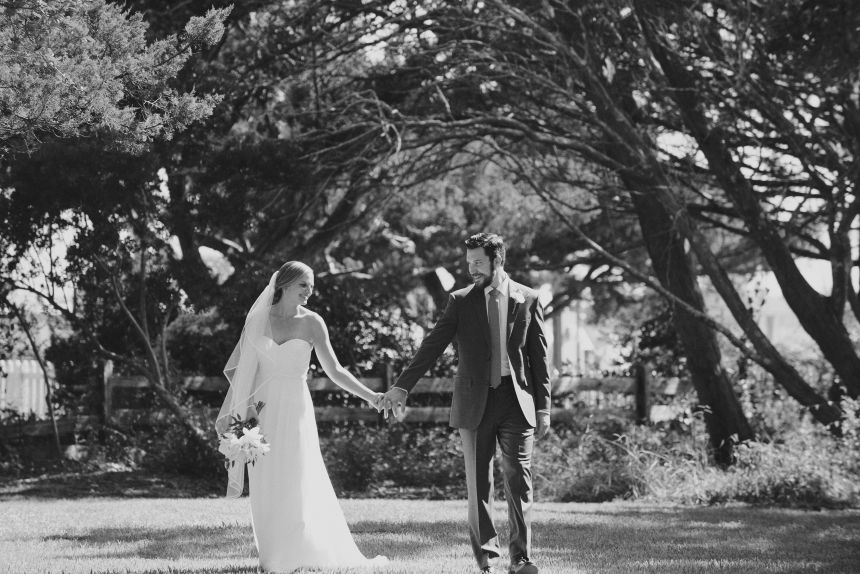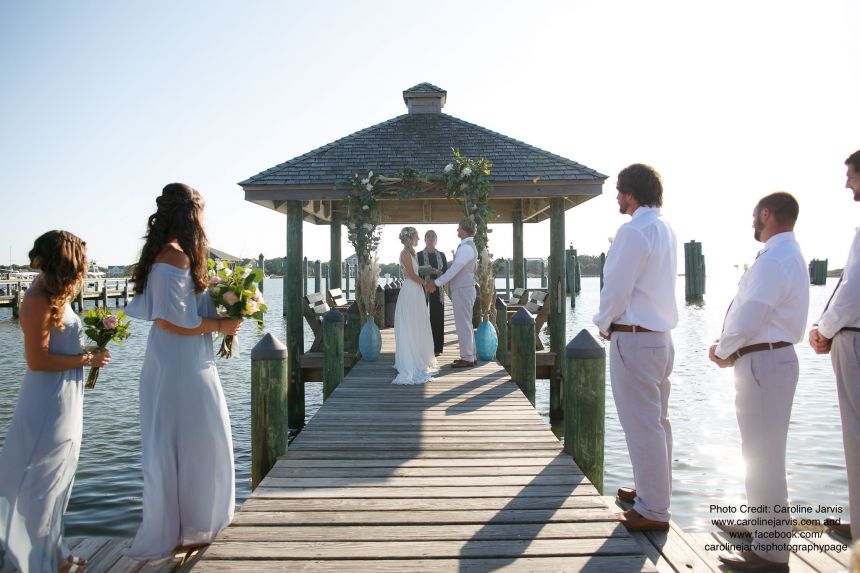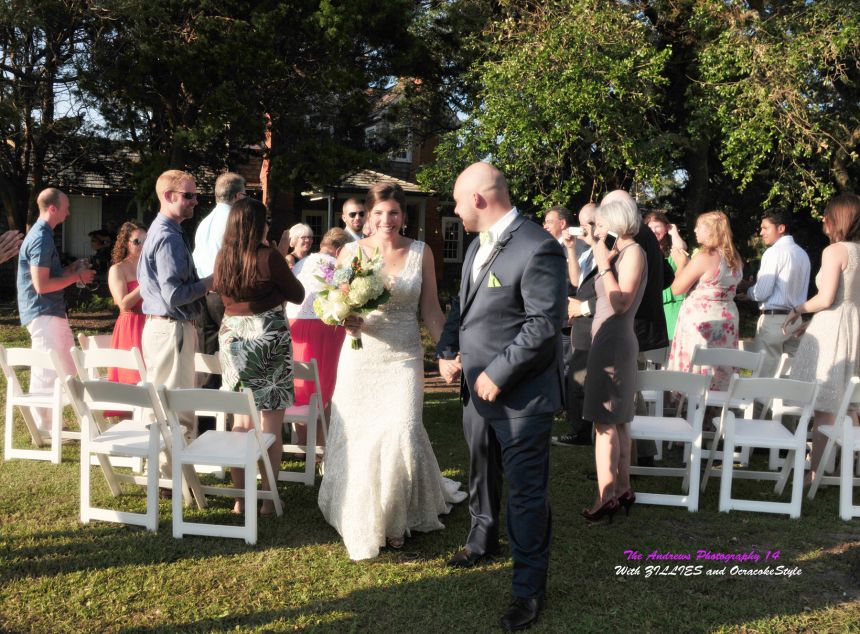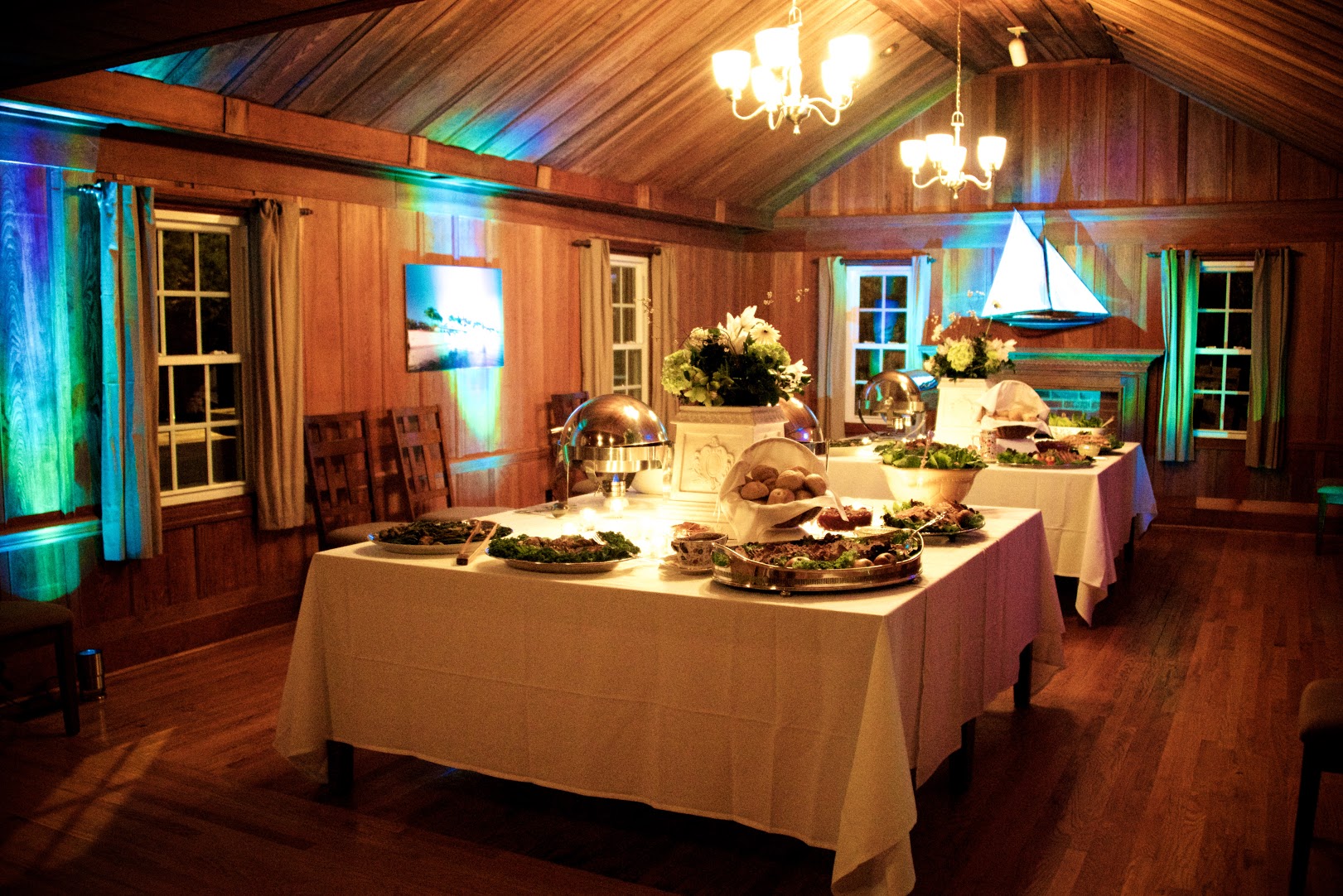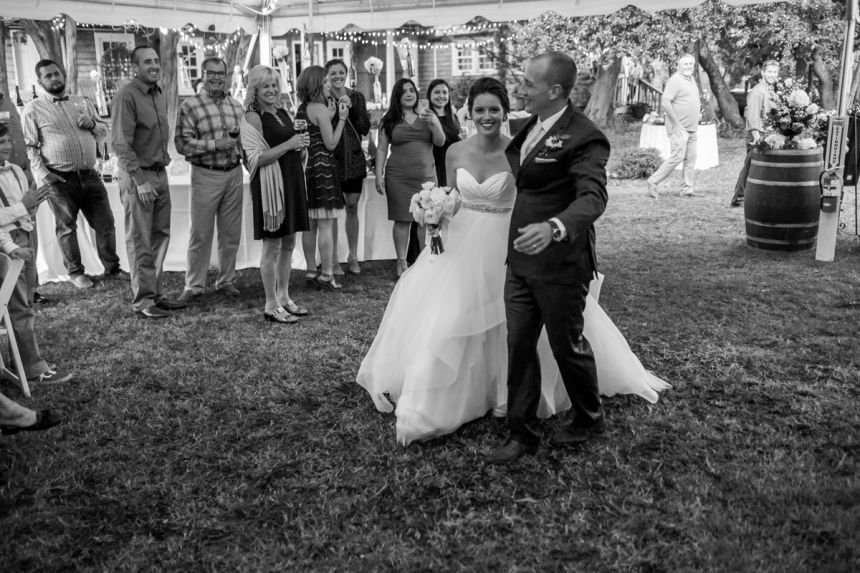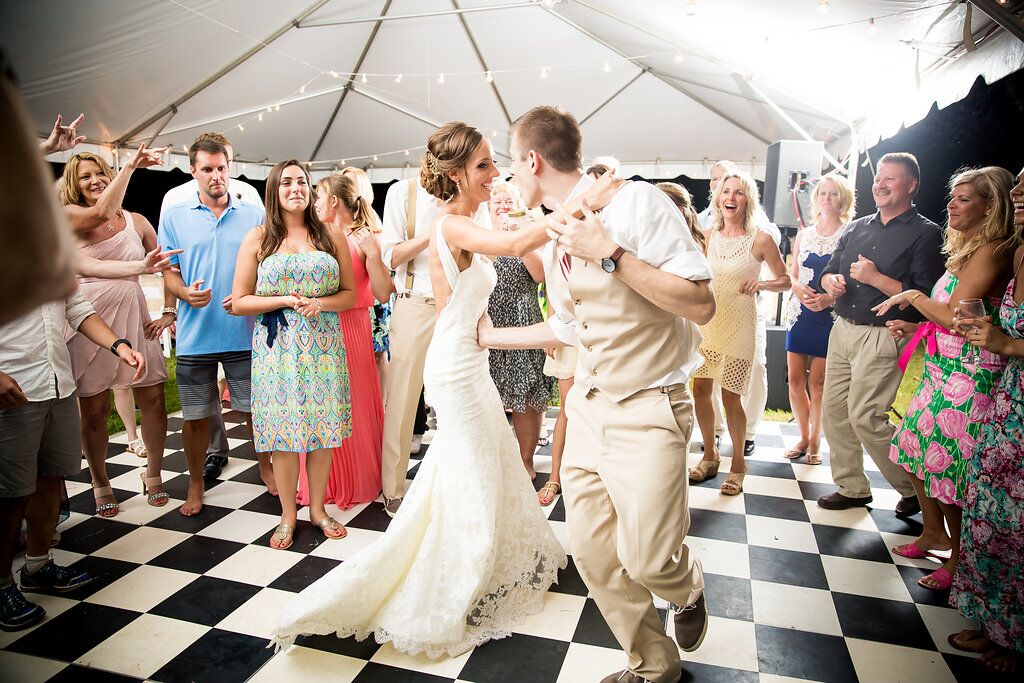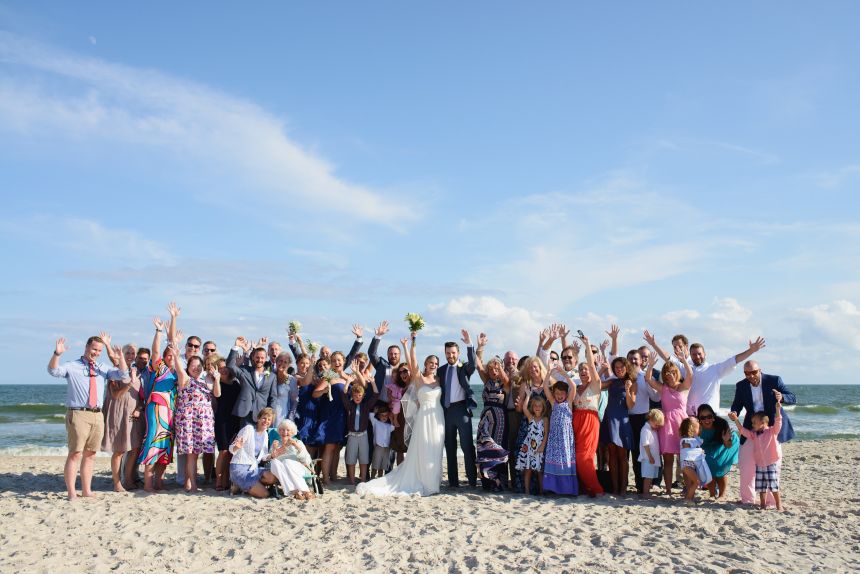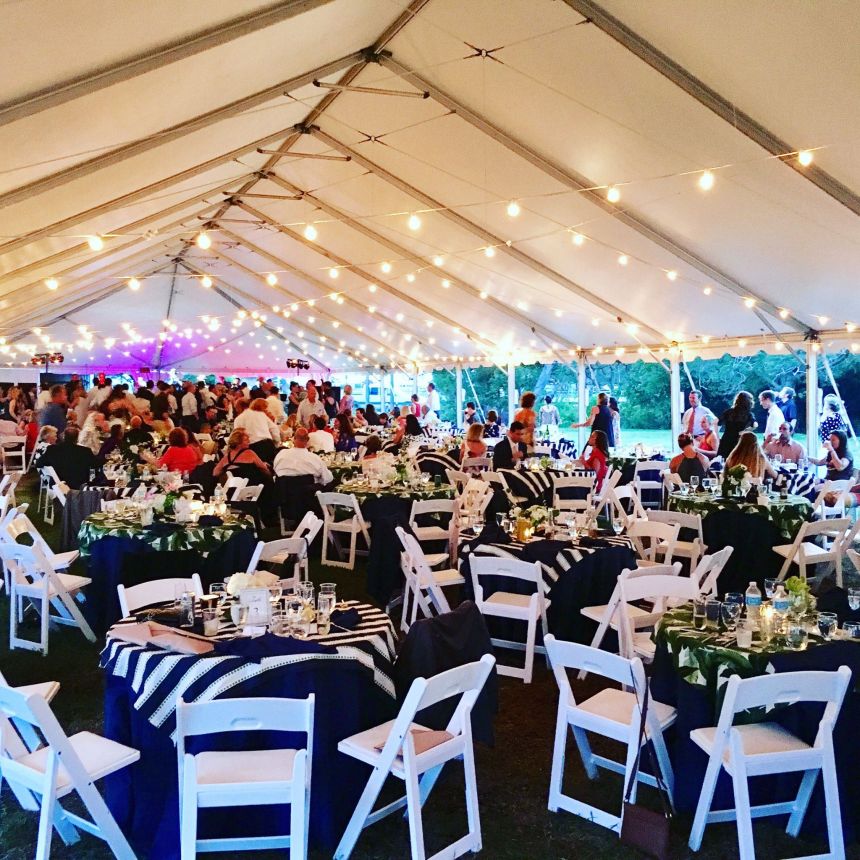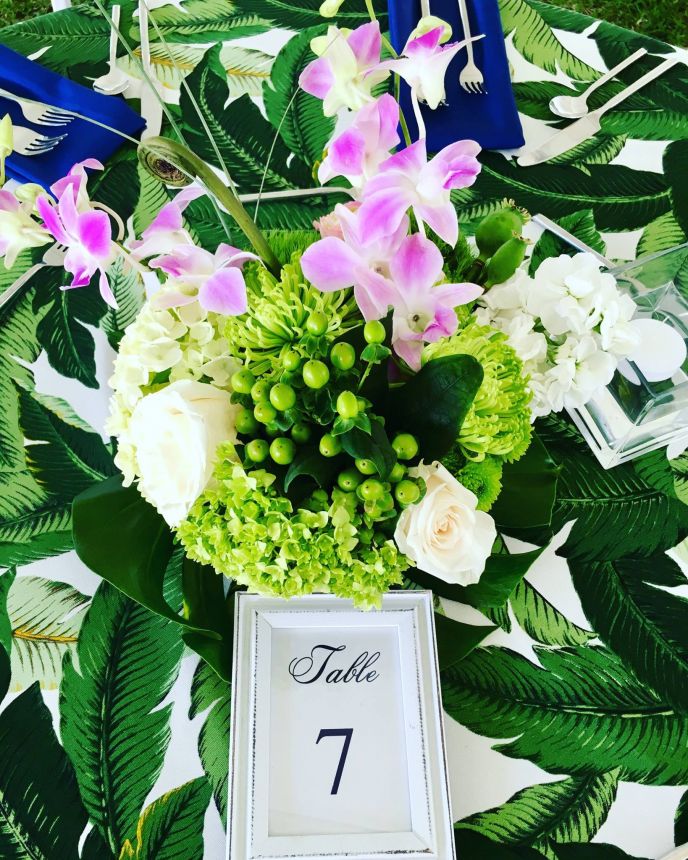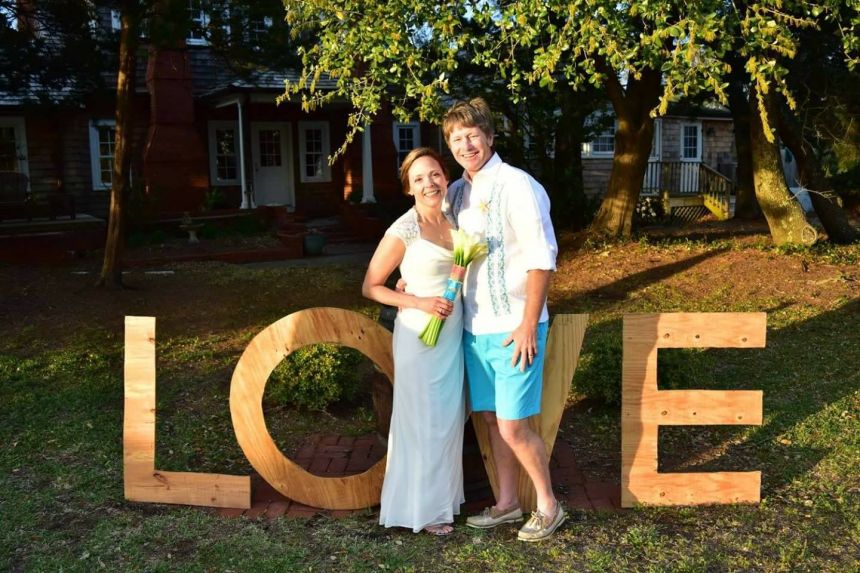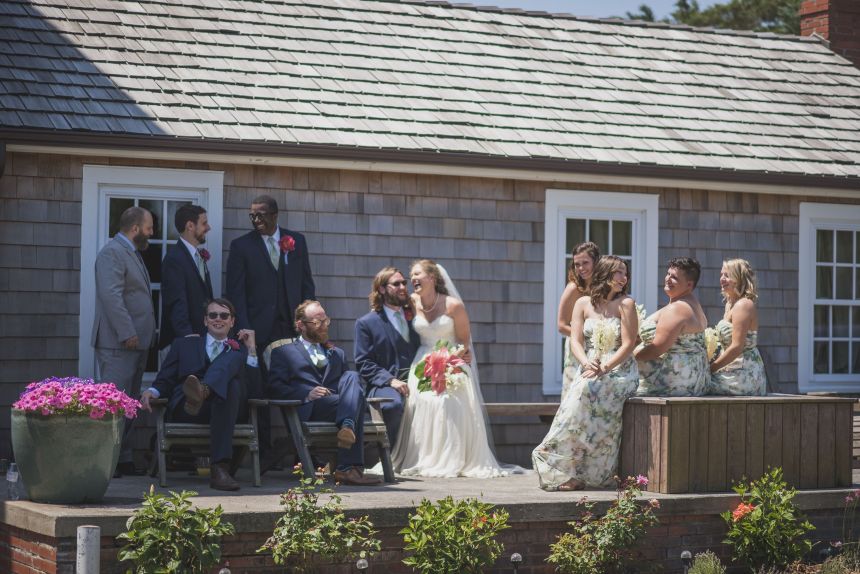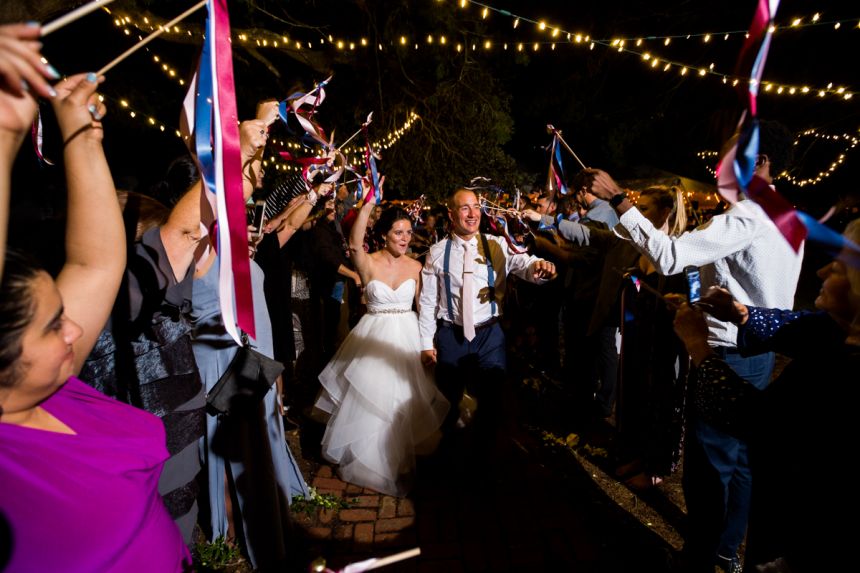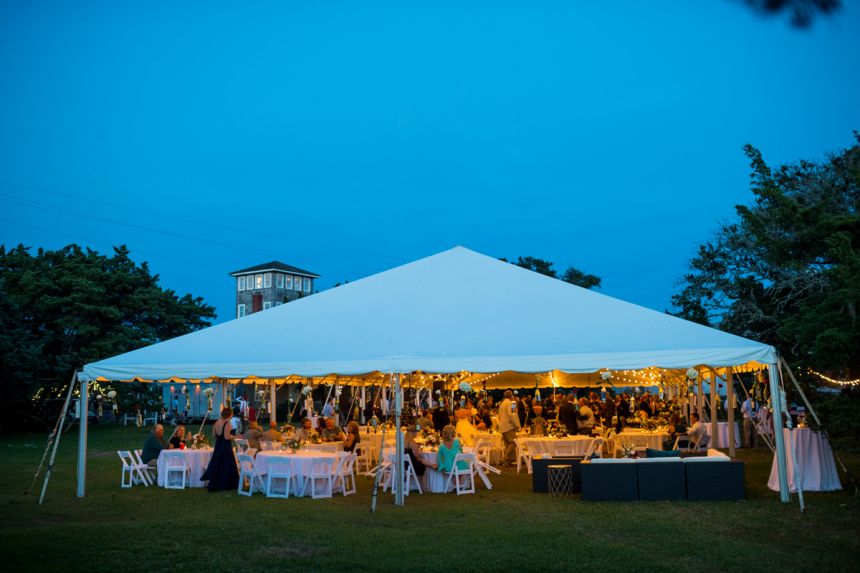 Wedding Package Information
The Berkley is excited to offer a wide range of all-inclusive Outer Banks wedding packages. From 10 guests to 250, we are Ocracoke's only dedicated special event venue that has the facilities, resources, and relationships to provide 5-star weddings on Ocracoke Island.
Step 1: Determine your event size –
The size of your event will be the single largest factor in how much your wedding cost. Your venue rate will depend on the size (number of guests) of your event. Below are our rate categories and base prices for a single day venue rental.
A. 0-40 guests – $3,000.00
B. 41-100 guests – $5,000.00
C. 101-150 guests – $6,500.00
D. 150-200 guests – $8,000.00
E. Over 200 guests – Inquire about custom pricing
Category (A) rentals may choose between an indoor-seated reception in the Manor dining room or an uncovered outdoor reception with the Manor as a backup in the event of inclement weather.
Category (B-E) rentals will have use of the Barn for their reception, as well as having use of the Manor for food service, welcome parties, cocktail hour, etc… The Barn will serve as the ceremony backup in the event of inclement weather.
All category rentals include the following:
Access to the venue for 8 hours on the day of your event. This includes 2.5 hours preparation time, and 5.5 hours of event time.
Tables, chairs, dinnerware, glassware, and white linens for your expected number of guests. All setup and takedown is included.
Bathroom facilities for your guests
1 bedroom/bathroom for changing and ceremony preparations
Ceremony site on the Berkley grounds or dock area with optional arbor as well as white wedding chairs for your expected number of guests. We include the chair setup and takedown in your rental.
Trash removal and disposal
Staff member on site during your event
Step 2: Select your add-ons.
Destination weddings can be difficult and stressful to plan. You are trying to plan a large event that needs to be "perfect" on a far away island. That is where we come in. Based on years of experience, we have prepared a list of high quality, high value event add-ons that we can provide in order to take the stress out of your wedding experience.
1.  All Inclusive Coordinating Package: Our partner, OcracokeStyle, has been coordinating weddings on Ocracoke Island for over 15 years and offers exquisite service to our customers. This package is HIGHLY recommended. It provides wonderful services at an incredible value, and is only available to Berkley venue rental guests. Specific elements include:
• Event flowers – We have been the premier event florist on Ocracoke Island for over 15 years and work diligently to provide our customers with beautiful, fresh, and tasteful floral arrangements for their special event. This package Includes:
Bridal bouquet
4 boutonnieres
4 bridesmaids bouquets
Basic vase at each table
4 large decorative arrangements to be placed in Manor or Barn
***Please note that standard flower selections and arrangements are included. We can do almost any arrangement/type you can think of, but if it is a flower type that is out of the ordinary, additional fees may be charged.
• Lighting – We will light trees and landscaping throughout the Berkley Estate, as well as the Berkley Manor and Barn.
• Alcoholic Beverage Services: Our sister company Zillies will provide bar services for your events. We provide a professional bartender for 5 hours, all coolers, ice, keg coolers/taps, mixers, water, lemonade, and tea. You must purchase the alcohol separately, but all services are included in this package.
• Decoration – We will be setting the tables for your reception, arranging all flowers, accenting with candles, etc…per your request
• Coordination Services – We will work with you to coordinate and plan each and every additional aspect of your event – from photographers, to officiants, to musicians, and catering services.  We will also be on site the day of your event to insure each and every element exceeds your expectations!
2. Berkley Manor Accommodations Rental: Accommodations are not always easy to secure on Ocracoke. What could be better than removing that worry at the same time that you book your venue! The Manor can accommodate up to 18 guests. Make sure to read about our "block booking" option in the policies and details section. The Manor is a beautiful 1950's era hunting lodge that was renovated in 2012 to provide all the modern conveniences while preserving its historic look and feel. 7500 square feet in total, with 5 bedrooms, 6.5 baths, a dining room with seating for 40, and much more!
a)  3-night rental of the Berkley Manor's 5 bedrooms.
b)  Full week, 7-night rental of the Berkley Manor's 5 bedrooms.
3.  Berkley Suites Accommodations Rental: The suites can accommodate up to 8 guests. Make sure to read about our "block booking" option in the policies and details section. The Berkley Suites is a brand new house built on the Berkley Estate in 2017. It includes three 2-room suites, each with their own private bathroom, plus a living area. They're even equipped with an elevator and fully furnished kitchen.
a) 3-night rental of the Berkley Suites
b) Full week, 7-night rental of the entire Berkley Suites
4.  Rehearsal Dinner – Hold your rehearsal dinner for up to 40 guests in the Berkley dining room. Includes white linens, dinnerware, silverware, drink ware, setup and cleaning. Please note, this is for the venue, but does not include the actual food. Please make menu selections for a food quote.
5.  Welcome party – Looking for something a little more casual than a seated rehearsal dinner? A welcome party is a fantastic way to kick a wedding weekend off by gathering all your family and friends and welcoming them to the island. This is typically a 1-3 hour event. We highly recommend our low country boil for this event, but there are so many options to choose from! These are typically outdoor events held on the patios and decks/lawn, with the Berkley Barn as a backup option. Includes venue, all tables, chairs, and drinkware.
6.  Day of Director – Everyone has plenty on their mind on your special day. Let us take the worry out of it for you with a day-of director. They will take care of making sure everyone is on time, in place, and operating on schedule. They will assist with your rehearsal the evening before, and your actual ceremony/reception on the day of.
7.  Event DJ – 4 hours of DJ services from one of Ocracoke's great DJ's. All equipment provided!
Add-On Pricing Sheet – Based on Event Size Category
| | | | | | |
| --- | --- | --- | --- | --- | --- |
| | | | | | |
| 1) OcracokeStyle Coordinating | | | | | |
| | | | | | |
| | | | | | |
| | | | | | |
***If you are interested in holding your event during a weekday or off day (Sunday) and are flexible with your date, please inquire at the time of booking about any discounted "off" days we have available at that time.
***Winter wedding discounts of up to 15% available. Please inquire for details!