Ocracoke's Favorite Event Venue!
Welcome to the Berkley
---
The Berkley Manor is one of the crown jewels of Ocracoke, NC. It features a feel and style reminiscent of days gone by, while still providing all the comforts of modern living.
As the only dedicated Ocracoke wedding venue, we specialize in turn key Outer Banks weddings.  Located on a secluded 3 acre estate right on Silver Lake Harbor, there really is no better place to hold your destination wedding. The seclusion and intimacy of a seaside estate but with the view and panorama of the Outer Banks; it doesn't get any better! We are prepared to host Ocracoke weddings from 10-250 in size.
In addition to the sprawling lawns, the Berkley facility boasts over 7500 square feet of hand crafted wood interior space. Featuring 5 luxurious bedrooms and private baths, a dining room with seating for 40+, 4 fireplaces, a full service commercial kitchen with private chef, 2 jacuzzi tubs, and 2 large lounge rooms.
Whether you're looking for the perfect large rental for your next family vacation or a beautiful spot for that destination wedding on Ocracoke, the Berkley can accommodate your needs.
---
---
---
---
---
---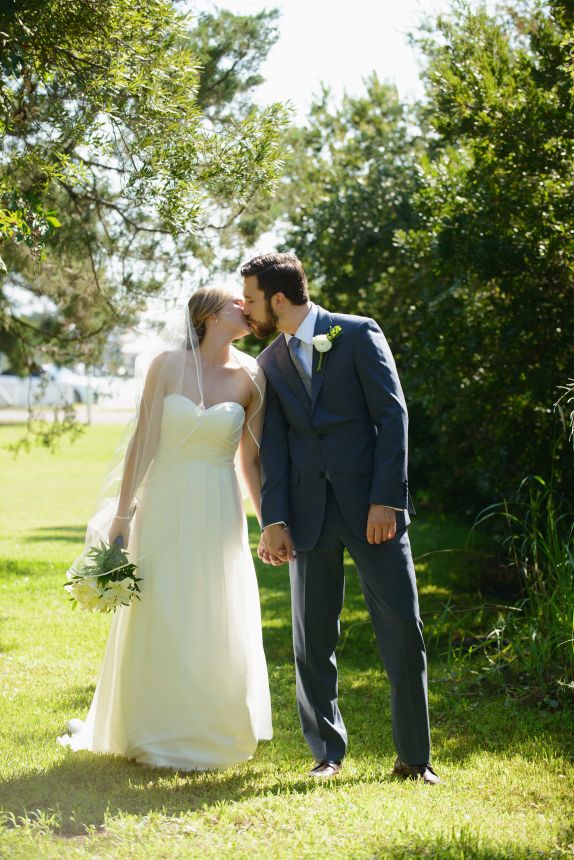 The Berkley Manor offers the perfect venue for your Ocracoke wedding reception. From intimate family events, to larger wedding receptions accommodating up to 250 people, The Berkley Manor is Ocracoke Island's only full service event venue.
---
Ceremonies
From the beauty of holding your ceremony on the edge of Silver Lake, to the seclusion and intimacy of the Berkley Estate, we can design your one of a kind Ocracoke wedding ceremony. Our beautifully manicured lawns and private dock & marina offer the perfect array of ceremony site options.
---
Wedding Packages
The beauty of holding your Ocracoke wedding at The Berkley Manor, is that it can become a one stop shop for all of your event needs. In addition to the one of a kind event space, we also offer in-house catering, coordinating, photography, and accommodations options! All Berkley packages are custom designed, so let us know what you are looking for, and we'll build it.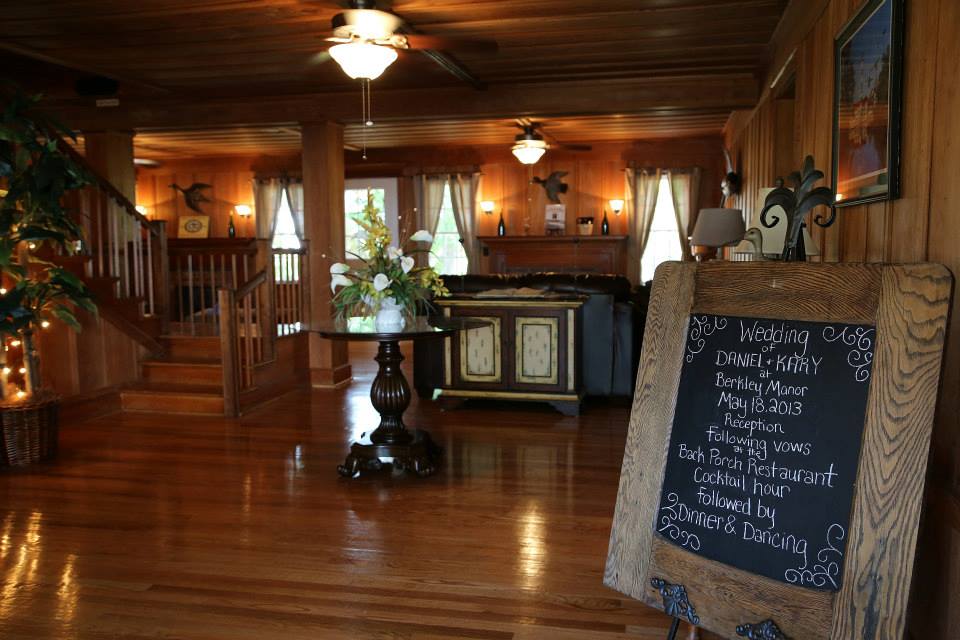 Schedule a Tour
We'd love to show you around the grounds before you make your final decision. Just click the button below to schedule a tour. We look forward to meeting you and letting the natural grace and beauty of the Berkley sell itself.
Schedule A Tour!